If you're looking for the best Easter craft for kids, you are at the right place! What's more fun than making your own kids look like bunnies? This cotton ball bunny craft with child's picture is very easy, and kids will love gluing cotton balls on their bunny bodies. So why not try this Easter craft of making a cotton ball bunny? With our free printable template (link at the end of this blog) and easy-to-follow instructions, you'll have a cute and picture-perfect bunny in no time! Do Check out 30+ Easter Easy Crafts for preschoolers.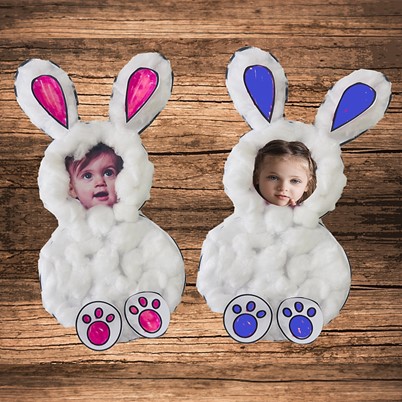 It's a fun and creative way for preschoolers to make an Easter craft. The photo on the bunny template is a great way to make the craft more interesting for the kids and make it more personal. Using cotton balls to decorate the bunny is also a great idea because it will give the kids a sensory experience and help them develop their fine motor skills.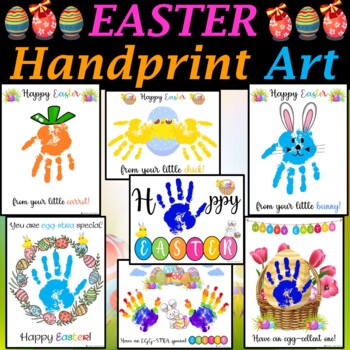 Get these Handprints from my ETSY or TPT Store
This adorable cotton ball Bunny Easter craft for preschoolers is super easy and fun. Not only is it easy to make, but it also looks cute as a holiday decoration. Plus, our free printable template makes it easy to make a bunny that looks great every time. Do check out these adorable and easy Easter themed coloring pages. Kids will have a great time doing these!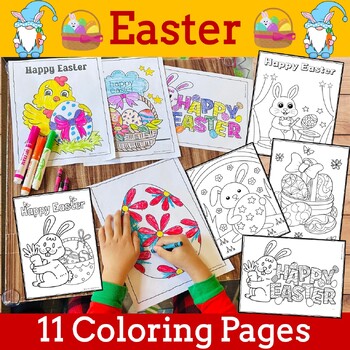 Get these Coloring Pages from my TPT Store
To get started, you'll need a few basic materials:
Free Printable Bunny Template
Cotton balls on white paper
Glue
Scissors
Black marker
Pink and blue marker
Once you have all the supplies ready, it's time to get started! Looking for easy Spring/ Easter crafts for your preschoolers? Check these out!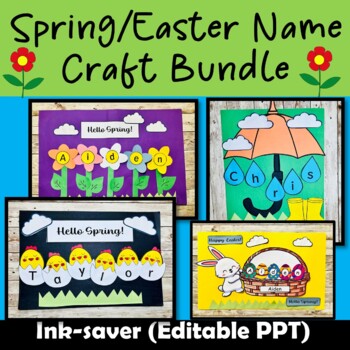 Get these Crafts from my ETSY or TPT Store
Here's how to make a cotton ball bunny of your own:
Download and Print my free cotton ball bunny template.
Cut out the bunny shapes from the template.
Paste kid's face picture in the given space.
Glue cotton balls all over the shape of the bunny so that it is completely covered.
You may need to use small round cotton balls to cover the corners.
Color the inner part of ears and paws with pink or blue marker
Glue the ears and paws
These Easter Name hats are just so much fun. Kids choose their favorite and work on their fine motor skills like cutting, gluing, coloring and tracing their names. Printable Name hats are a must for every class, which kids can take pride in wearing to their homes.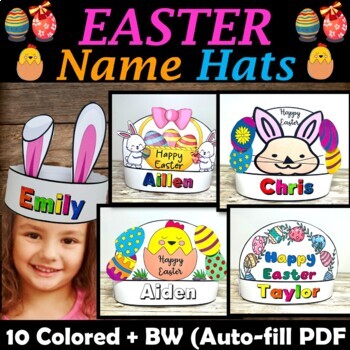 Get these Name hats from my ETSY or TPT Store
And that's it! You now have an adorable cotton ball bunny that's perfect for Easter.
This craft is not only easy to make but also helps develop fine motor skills in preschoolers. They'll love using their fingers to glue and place cotton balls, and the finished product will give them a sense of accomplishment.
Easter Literacy & Math Centers (600+ task cards) activities are loaded with fun, hands on activities to help students with math and literacy concepts. Use this engaging Easter themed Literacy and Math activity to practice beginning sounds, rhyming words, syllables, letter match, alphabet tracing, alphabet recognition, numbers, counting, shapes, emotions, colors, patterns, ten frame counting, finger counting etc.
Get these Task Cards from my TPT Store
Make sure to give the kids clear instructions and guidance when doing this craft activity, especially when it comes to how to handle the cotton balls and stick them on the template. You might also want to use glue that isn't harmful and give the kids smocks or aprons to protect their clothes.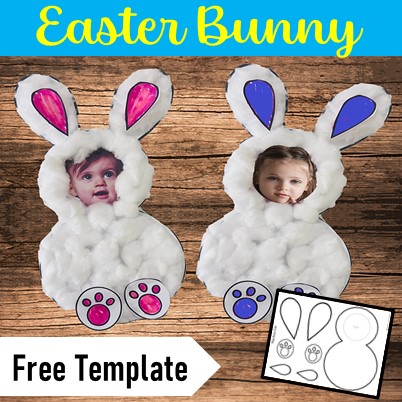 Get this Printable from My Store
Overall, this could be a fun and educational Easter craft for preschoolers that encourages creativity, personalization, and development of the senses.
You can watch the instructions video below:-